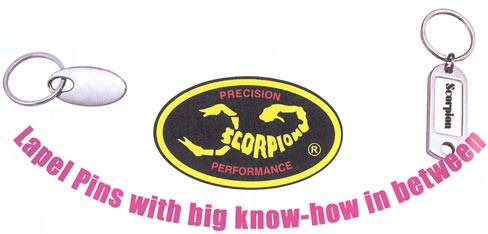 Souvenir lapel pins and key chains may lock simple enough, but the business of turning them out is no straightforward matter to Scorpion Precision Industry (H.K.)Co., Ltd. For ever 17 years, the company has been working at its best to consolidate its position in this seemingly simple yet extremely competitive market. Mr. Georges Ouang, Managing Director of Scorpion, knows the story first-handed as the business often requires his personal intervention to achieve total customer satisfaction.
Simple yet sophisticated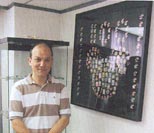 Established in 1987, Scorpion Precision focuses on this design and manufacturing of pins, badges, money clips, coins, key chains and PVC items. Its full range of collectible lapel pins is supplied for distributions, brands licensees and the promotional/advertising industries. Among all the products Mr. Ouang said the metal lapel pins and related items constitute 80% of all the orders, while PVC/Plastic items share the remaining 20%. For collectibles, Mr. Ouang said that there are several groups of lapel pin collectors in the market. "There exists a group of people who are keen collectors of Olympic Games-related lapel pins. Hen, there would be another group of people interested in football matches/World Cup even lapel pins. Thirdly, we have people who collect lapel pins based on specific themes, such as Star Wars, Disney, etc."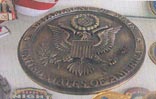 Although lapel pins and key chains may look simple in form, Mr. Ouang pointed out that the production process involved is by no means simple. "To fulfill different requirements, our products are treated by either one of the following six methods - stamping, brass photo etching, silk screen printing, offset printing, zinc alloy die casting and spin casting. These processes

offer options to different customers under different budgets."
"In our experience, customers preferences spread evenly across all these treatment methods. For example, lapel pins with stamping and printing treatments are more favored be people handing promotional activities. On the contrary, collections for specific themes will favour products made by brass photo etching, die casting or spin casting as they are working with higher budgets. For more sophisticated items like structures or models, casting methods are adopted. All in All, there are very big varieties across the market."
Different markets prefer different styles
With respect to market size, Mr. Ouang revealed that the US is currently the company's top market. However, European countries taken together enjoy an even hither market share than the US. Other than market size and value, the American and the European customers are also different in their preferences. He elaborated, "The US market is a relatively stable market. Most of the people engaged in this business have been in operation for over 30 to 40 years. They have their own regular suppliers. Only under very rare circumstances will their consider switching their supply sources. Therefore, the US market is much less price-sensitive in general."
Mr. Ouang also illustrated the complexity in penetrating the US market from his firsthand experience. "For example, it lock me 8 years of continuous effort to establish relationship with our currently biggest clients in the US. Afterwards, we spent another 3 years for confidence-building to secure the partnership. It has been a total of 11 years in time investment."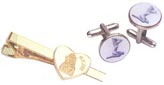 On the other hand, European market boasts a higher percentage of promotional items in overall sales, as opposed to the collectors-inclined US market. Mr. Ouang explained, "Our European customers concentrate more on the promotional bracket, and they are more price-sensitive than the American buyers."
Presently, Scorpion's exports reach for 70 countries, with about 1,100 clients, among which over 80% are small & middle-sized companies. Together, they contribute to 40% Scorpion's total sales volume, while the remaining 20% "big" customers take up 60% of its sales.
Small orders with customization
No matter how big or small the size of orders, Mr. Ouang emphasizes that the lapel pins supply market is a totally customized market, in a sense that every order in unique in design. Besides, most of the orders are small in value. He explained, "We have to work with our customers on that they want, and how we start from the very basic, such as making the production mould. Very often, we have to tackle numerous small orders. For example, a school may order 200 lapel pins for an event at a cost of 20 cents per piece. Sometimes, the total value of an order can be as low as US$30-US$40. I can an organization, like Kenfair, orders several hundred thousands
lapel pins for the visitors of a show is already a "huge" order for us. As orders are always small and the market demand is erratic, we always have to change production schedules in 24 hours, as opposed to the 3-5 days cycle in most other industries."
"The production cycle is short, but the delivery timing has to be right. If we can't deliver on time, the responsibility is ours and we have to bear all the losses, since most of these lapel pins are used for timely occasions, like major sports or ceremonial events. In most extreme cases, I even have to deliver the final products personally," Mr. Ouang continued.
Enhancing production capabilities
To make sure that its production process can be administrated efficiently, Scorpion has made substantial investment in advanced production technology. Scorpion has been adopting CAD/CAM systems and other advanced production technologies, such as laser welding, computerized cutting (CNC), laser engraving, etc, to make sure that all products are of good standard.
"At the moment, our average production cycle per order is around 2 weeks," he added.
Currently, Scorpion has a 70-person sales and administration office in Hong Kong, and a 1,700-worker production plant in Guangdong of China. About 300 of the production team are technical staff to monitor quality control, scheduling and team works. Also, there are 20 specialist operating CAD/CAM stations and laser machines.
Mr. Ouang revealed that Scorpion will undergo major upward transformations, with 2 new plants to be operational in a year. The first plant will have a staff of 600-700, focusing of developing value-added procedures as well as research and development works. He is planning on a 30-40 person R&D team.
He added that the company is planning to vacate the current plant and move all the production operations into 150,000 sq. m. new production plant located in the northern part of Guangdong in a year's time. He is looking at a product development cycle of 1-2 new product types each year. Mr. Ouang claimed that Scorpion's business is going strong, with a growth rate of 30-40% per year.
Commitment to customers and quality
"Other than our regular lines, we are also tapping into our existing know-how to develop new surface finishing techniques for IT customers product. Ultimately, we are looking at a long term distribution of 70% of our business in key-chains/push-pins, and another 30% in other new areas," he added.
To sum up Scorpion's strengths, Mr. Ouang spelled out its customers-focus commitment: "We are a company that takes customers in mind. A promise given will be a promise. Our company is a equipped with the best technologies to ensure the best quality. We vow to deliver what customers want."