Scorpion's Staff had celebrate Christmas and Chinese New year together. Here is some pictures we would like to share with Ya'll!
2005 Christmas Dinner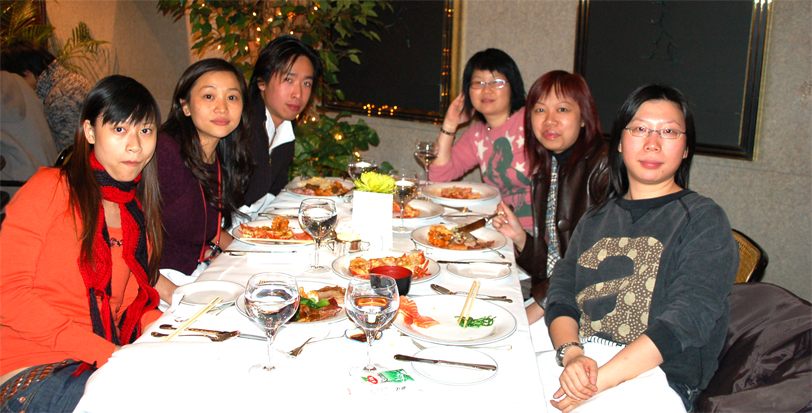 Left Side (From Left to Right): Mandy, Johanna and Jacky
Right Side (Left Left ro Right): April, Leonly, Chris
Johanna is our Sales Manager
Jacky is the one and the only one from Art Department
April, Leonly, Mandy and Chris are from Marketing Department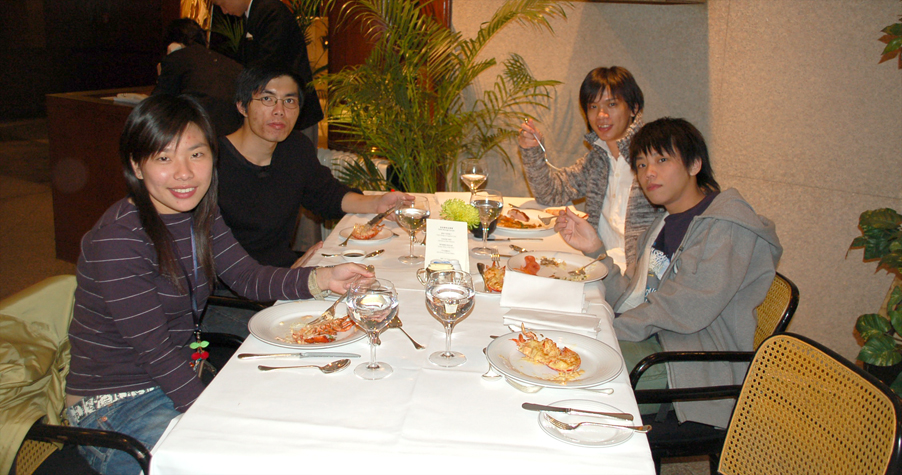 The Youth Group at Scorpion. Four youngest members!
All from Shipping department (from Left to right): Alice, Yiu, Alex, Kazaaf
2006 Chinese New Year Dinner
For Chinese New Year, all the staff from Hong Kong office went to Zhong Shan to join the staff from Scorpion China, to have the Annual Dinner.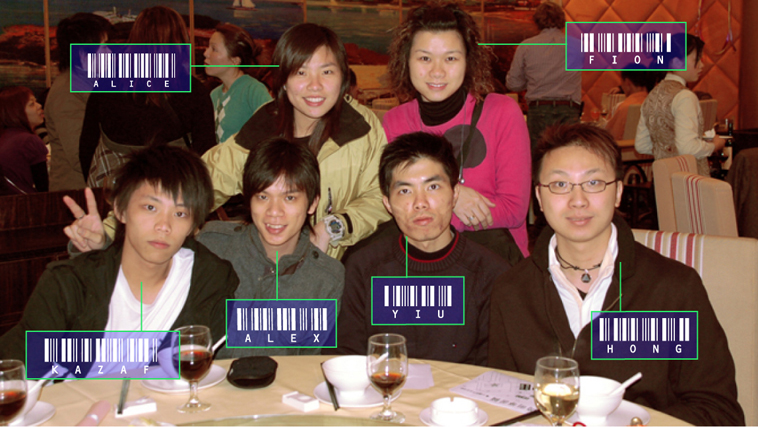 All-Stars Shipping Department staff.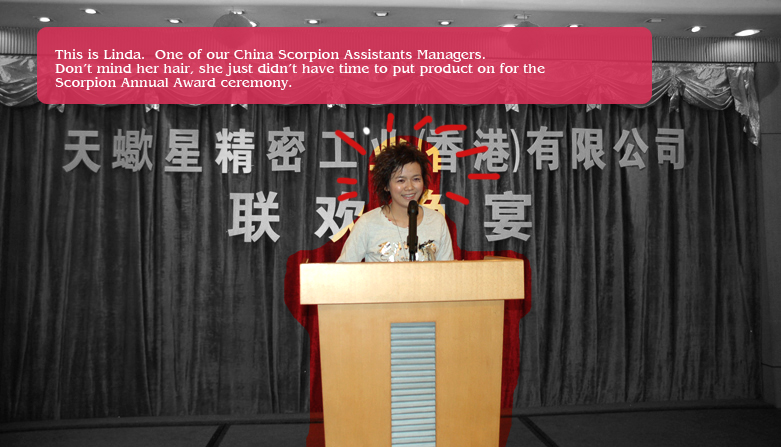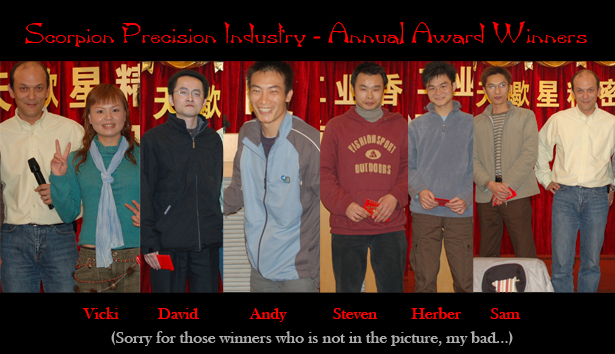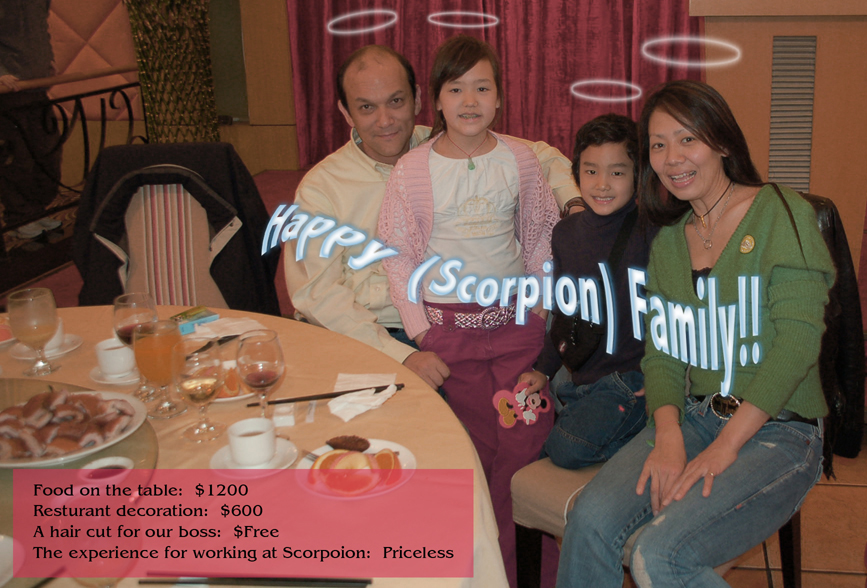 The Ouangs' Family!