GEORGES (A.K.A Boss) BIRTHDAY!
Georges 30+ years old brithday party. (I actually want to say 40+, but for safty (and for saving my job), 30 something is good enough)
For his Brithday, WE HAVE CAKES! YES!! 2 AMAZING CAKES!!!!! ENJOY EVERYONE!
Well, if you want to know how old he is...hence, see how many fingers he put on the table. (that, plus the number of people (See Below) standing behind him.....I think....not sure....)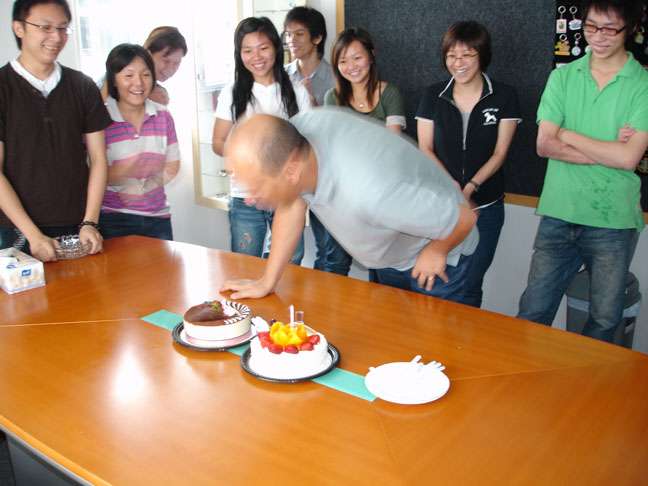 First of all, I swear is not my camera making this picture blurry...is him!
What else does he wishes for...I know....
Georges wish..."Blow this quick, and get the hell out of here! ASAP!"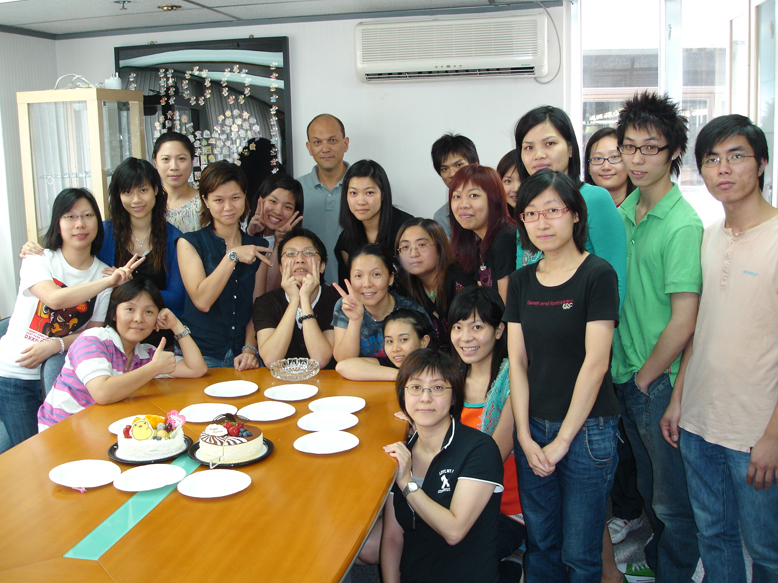 This is the HK scorpion group picture. Dont worry, the most good looking one is not here...guess who?
By the way, our boss is really standing out in this picture....we just love him....